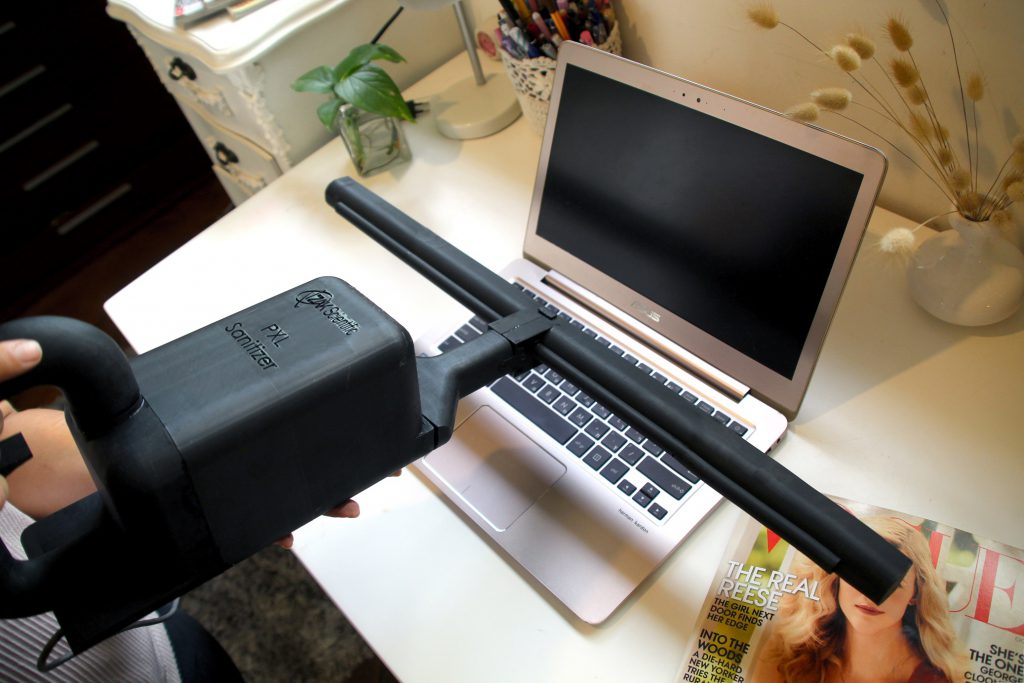 Today's world encourages us to be more active and inclined toward sanitization. This is where UV light sanitizers come into the spotlight.
General information about UV Light Disinfection
Kills germs and disinfects the surfaces
Compact and hassle-free
The need of the hour
Uses UVC rays to kill harmful particles
Eliminates the germs within seconds
How does UV Light Disinfection work?
UV light disinfection plays a significant role in killing the germs. As such, there are 3 major types of UV rays, namely UVA, UVB, and UVC. UVA and UVB are believed to be less effective than the third type—UVC at inactivating the microbes. Hence, most UV-based sanitizing devices use UVC rays to disinfect surfaces from bacteria and viruses. The UVC rays are of the shortest wavelength (200 and 400 nanometres). The UV light-based sanitizers work by destroying the inseparable bonds of the viruses.
They use UV rays to decontaminate the germs and viruses from surfaces, such as handles, toilet seats, remote controls, and other places. These devices are easy to operate and specialize in killing bacteria and viruses efficiently. The UV light disinfection lamp effectively destroys and kills the particles that spread the coronavirus.
These UV sanitizers can sanitize the area of around 60 cm*30 cm within a few seconds. This is why this quick and convenient option is recommended for sanitizing shared surfaces in restaurants, manufacturing plants, bars, healthcare facilities, and other places. The ultraviolet light sanitizer is compact and hassle-free. They need to be placed just above the area that needs to be sanitized, and the work will be done.
How Industries can benefit from UV disinfection
Almost every industry in the market is facing a setback and needs to gain its customers' trust to get their business back on track. With UV light disinfection, businesses can ensure that they get the safest and sanitized environment to do business.
The PXL sanitizer provides pulsed UV light disinfection, which not only focuses on customer's safety in closed places but also comes to use for shared spaces as well. You can install it in hotels, restaurants, schools, hospitals, and many other places.
The PXL Sanitizer is power-packed with pulsed UV light to fight viruses and bacteria on surfaces. The PXL has been tested clinically by a third-party lab and proven as effective for various surfaces.
For more information about UV light disinfection, contact us.